Latte's, Smoothies & More
Come in from out of the cold and warm up with one of our specialty drinks. We off high-quality Latte's, Cappuccino and Espresso to warm the spirits of our guests. 2nd Street Pike Grill is also a BYOB restaurant. This allows patrons to bring their favorite spirits, beer and wine. We serve cocktail mixes during our lunchtime serving period (11-4:30 daily).
In addition, 2nd Street Pike Grill has a great selection of smoothies and cold beverages to brighten any day.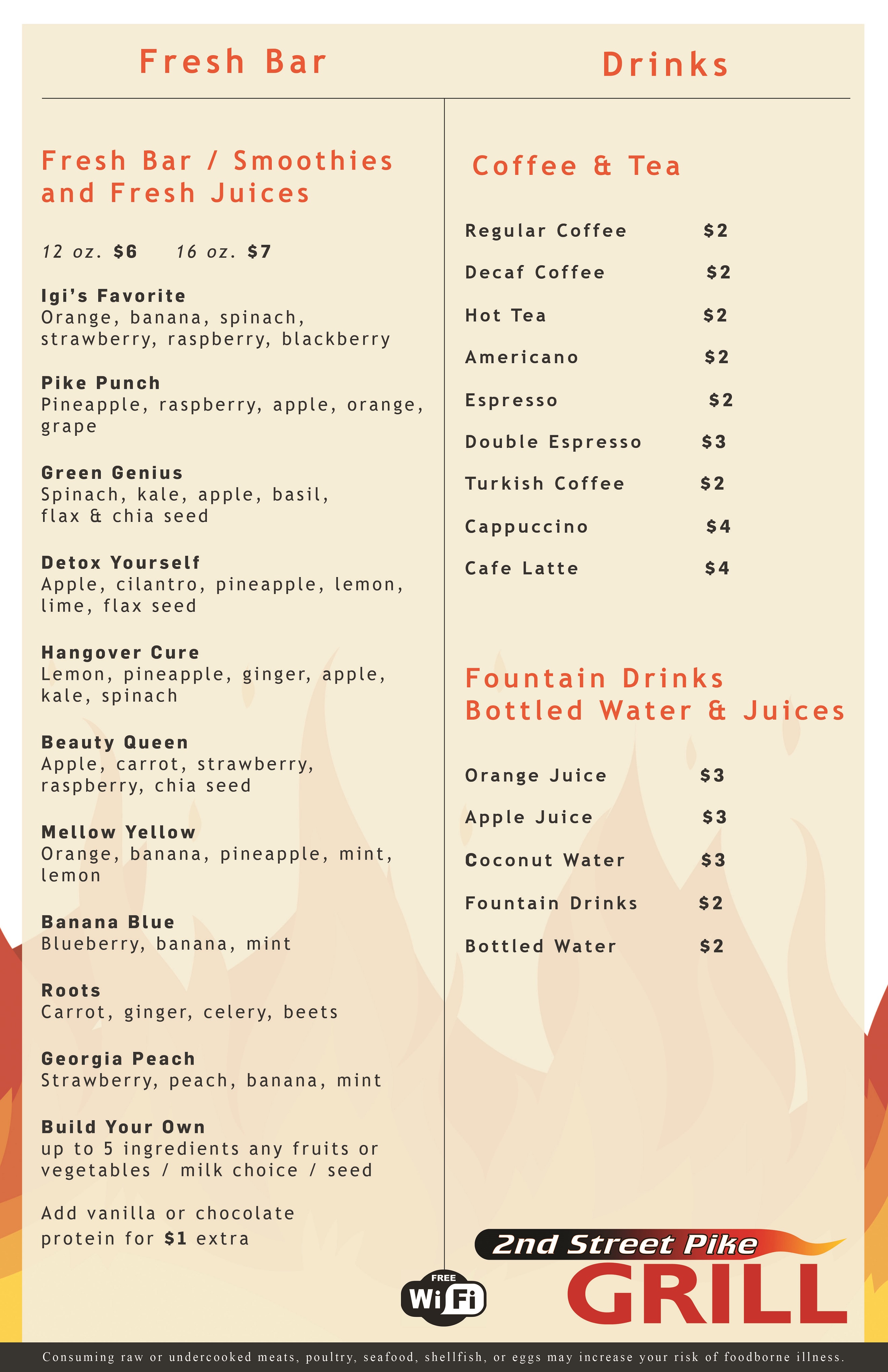 Healthy Smoothies
Filled with fruit, herbs, spices and vegetables.
Banana Smoothies
Kale Smoothies
Mix Fruit Smoothies
Hot Drinks
Imported Espresso, Latte's and Cappuccino.
Specialty Coffees
Tea Drinks
Latte's
Dinner Drinks
Juices, soft drinks, and more.
Kids Smoothies
Milk
Orange Juice