ALL DAY BREAKFAST MENU
We designed our menu with our customers in mind. each menu offerings was chosen to meet the needs and tastes of our customer.  Our Breakfast Menu provides the opportunity for comfort and/or health-conscious meals. Our talented chef's have thought of everything.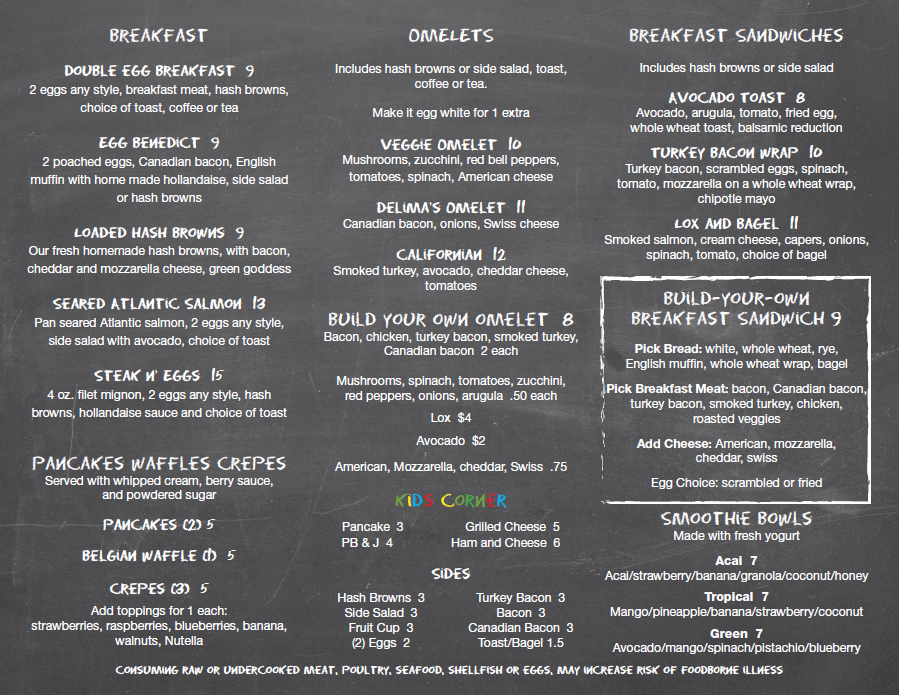 The Case for Breakfast
Breakfast foods are good sources of essential nutrients such as iron, B vitamins and calcium. Breakfast also provides important fiber and protein benefits. Our bodies need these vital nutrients and nutritional research supports this fact.
Start your day right with a delicious breakfast prepared by our culinary team.
Our Ingredient Integrity
In an age when food quality has been downgraded, we have taken steps to provide only the finest ingredients. Like we said, "You are family", so we make sure that our foods are fresh, wholesome and delicious.
Our culinary professionals are careful to source as much as possible from local sources.